The portal https://myapps.partners.org page and menus received facelifts on Wednesday, May 6, 2015. This change includes a new web interface called StoreFront which will provide you with the ability to "pin" your  favorite applications on the desktop. See the Citrix StoreFront Reference Guide as well as the myApps - Citrix Storefront / Portal KnowledgeBase article. As of May 6, 2-factor authentification will also be required to access https://myapps.partners.org.
Macgateway users
When you log in, you will see your red apple Macgateway icon on the main/favorites page, as well as links on the Macgateway page "pinned" to this area. You can run your applications from either the Macgateway page or from those pinned links.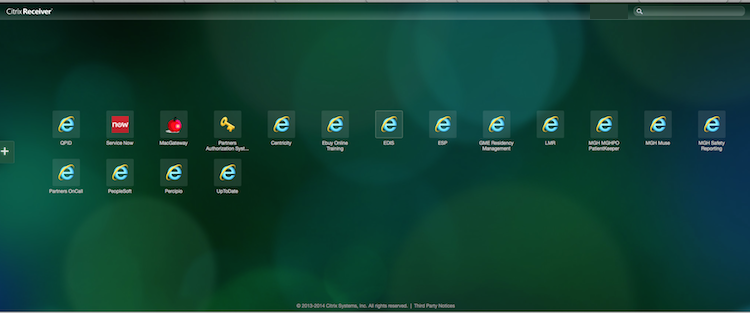 These links are also available via the lefthand flyout menu activated by the "+"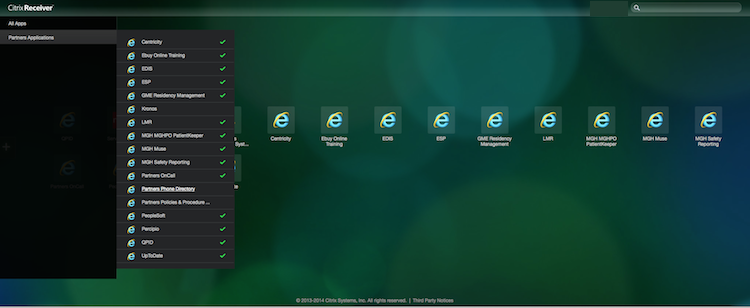 Visit Remote Access section of this website to learn more about Accessing Applications from your Mac, or complete an online form to Request MacGateWay.